Phonics
Read, Write, Inc Cards
Read, write, inc cards to support teaching phonics at home are available to buy on Amazon. Please follow the links below if you would like to purchase a pack. For any further information, contact your child's class email where their class teacher will be able to provide you with further information or advice on which pack suits your child's needs best.
Set 1 sounds:
https://www.amazon.co.uk/Read-Write-Inc-Home-Flashcards/dp/0198386710/ref=pd_bxgy_img_2/259-8858452-6327047?_encoding=UTF8&pd_rd_i=0198386710&pd_rd_r=5763f239-0b6d-455f-834a-6c4a4f970f20&pd_rd_w=y5Hlz&pd_rd_wg=RI6eR&pf_rd_p=dcf35746-0212-418b-a148-30395d107b2d&pf_rd_r=W5EKGFDZAZ7T13N0V37P&psc=1&refRID=W5EKGFDZAZ7T13N0V37P
Set 2 sounds:
https://www.amazon.co.uk/Read-Write-Inc-Phonics-Flashcards/dp/0198386818/ref=asc_df_0198386818/?tag=googshopuk-21&linkCode=df0&hvadid=310903220820&hvpos=&hvnetw=g&hvrand=32832706352206505&hvpone=&hvptwo=&hvqmt=&hvdev=c&hvdvcmdl=&hvlocint=&hvlocphy=9046398&hvtargid=pla-551312072804&psc=1&th=1&psc=1
Phonics at Seely Primary and Nursery School
Like most primary schools, Seely uses a method of teaching called 'Synthetic Phonics' to help children learn to read and spell. On this page you will find information on what synthetic phonics is and how you can help your child develop this vital skill.
Phonics is one method of teaching children how to read and write. It's all about sounds. There are 44 sounds in the English language, which we put together to form words. Some are represented by one letter, like 't', and some by two or more, like 'ck' in duck and 'air' in chair. Children are taught the sounds first, then how to match them to letters, and finally how to use the letter sounds for reading and spelling. Synthetic phonics refers to 'synthesising', or blending, the sounds to read words. It's based on the idea that children should sound out unknown words and not rely on their context.
To blend sounds together successfully it is important that children use 'pure sounds'. This means saying the sounds without adding 'uh' to the end. Please see the video below where Miss Khan demonstrates how to pronounce 'pure sounds'.
The 44 sounds (phonemes) of the English language, and the way they are written down, are taught one by one. The order of teaching these sounds has been specially developed so that children can start reading complete words as soon as possible. A phonics lesson begins with revising any sounds the children have already been taught. Then the teacher will introduce a new sound and its spelling.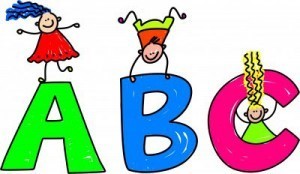 How do we teach phonics at Seely Primary & Nursery School?
We teach children systematically using a program called Read, Write, Inc. (RWI)
This scheme promotes rhyme to encourage pupils to recall the sounds that each letter makes.
All these rhymes can be found here.
Please also see how you can help your child at home to develop their phonic skills.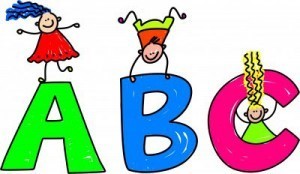 Phonics Screening Check
At the end of year 1 all pupils are required to take the 'Phonics Screening Check' as set out by the Department for Education (DfE). If children do not achieve the required standard they are required to re-take the test at the end of year 2.
The checks consist of 40 words and non-words (alien words) that your child will be asked to read one-on-one with a teacher. Non-words (or nonsense words, or pseudo words) are a collection of letters that will follow phonics rules your child has been taught, but don't mean anything – your child will need to read these with the correct sounds to show that they understand the phonics rules behind them.
The 40 words and non-words are divided into two sections – one with simple word structures of three or four letters, and one with more complex word structures of five or six letters. The teacher administering the check with your child will give them a few practice words to read first – including some non-words – so they understand more about what they have to do. Each of the non-words is presented with a picture of a monster / alien, as if the word were their name (and so your child doesn't think the word is a mistake because it doesn't make sense!).
You can download the Department for Education's official Year 1 Phonics screening check past papers from 2012, 2013 and 2014 to get an idea of what your child will be asked to do.
Below are some further checks that you can use with your child and some additional booklets containing some phase 5 words.
Phonic Screening Check Booklet Phase 5 Booklets
Reading
At Seely Primary & Nursery School, children are encouraged to read at home every day.
In the Foundation Stage, children may begin by taking home wordless books, to allow them to spend time talking to a parent about the book, without being constrained by the necessity to read words. Once children have a good understanding of how books work and have gained some phonic knowledge, they begin to read books containing simple words which can be blended or sounded out.
To supplement this children also learn to read High Frequency Words through the use of 'Bear words'. Each 'bear' has a range of simple key words that children practice at home through the use of repetition and games to enable them to recognise the most commonly read words easily and quickly so that they become more fluent readers.
The reading books are colour banded and, as children become more confident and able readers, they will take home books from different colour bands. The books in the first few colour bands are primarily phonics based, allowing children to apply their phonics knowledge. Once children become fluent readers, a range of books is provided to allow children to engage in more lengthy discussions about the content of the book. All children are also encouraged to foster a love of books through the use of the two well stocked libraries, in the KS1 and KS2 areas of school.
Your child should be able to tell you which colour book band they are on and all books are clearly marked with a coloured sticker. The book band target sheet below can help guide you in how to support your child on their current book band.
The main reading schemes used are Oxford Reading Tree (including Floppy's Phonics, Treetops and Project X) and Phonics Bug.
We follow the National Curriculum 2014 across KS1 & KS2. To find out more about the Curriculum followed in our school please visit our Curriculum pages.