Keep checking the website for updates on what your child will be learning this week!
Nursery Staff
Hello, I'm Ms. McGilloway and I teach in Nursery supported by the brilliant Mrs. Briggs, Mrs. Randall and Mrs. Rockley.
We have three groups in Nursery:
Sunflowers – Ms. McGilloway
Bluebells- Mrs. Randall (Monday) and Mrs. Briggs (Tuesday- Friday)
Poppies- Mrs. Rockley (Monday- Wednesday) and Mrs. Randall ( Wednesday- Friday)
You will also meet Mrs. Weekes and Mr. Richardson (Nursery Lunch Club staff) when your child starts Lunch Club.
We have a lovely time in Nursery getting to know the children and their families and finding out about all the things they enjoy doing.
We are always available if you want to talk or have any questions and we look forward to having a wonderful year together.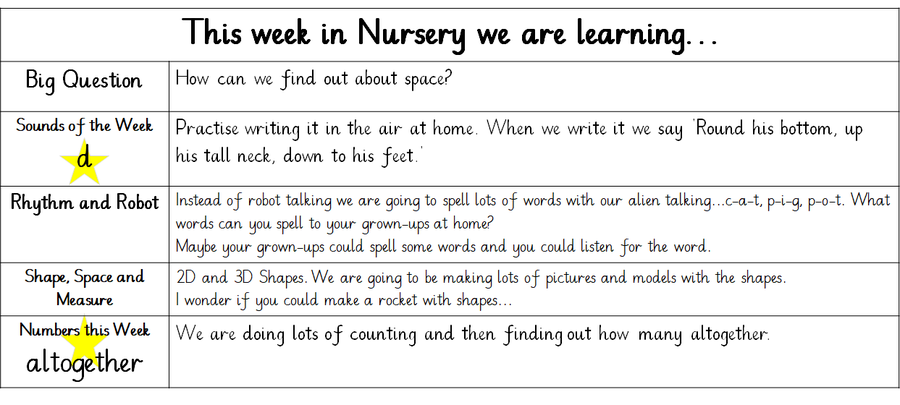 CONTINUOUS PROVISION
During the day, children have access to all areas of the curriculum. This means the children can keep busy and learn whilst they are playing and socialising. Nursery children are able to choose to learn inside or outside regardless of weather! Take a look at some of the busy things we have been up to at Nursery!