This year we have two Year 3 classes, a split 3/4 class and two Year 4 classes:
3T
Hello I am Mrs Tobin, I teach 3T. They are a lovely bunch of children who like to sing and dance - especially to Justin Timberlake! We have two very special members of the class who are only 12 weeks old - they are Batman and Robin and they are hamsters. Come and see them at a lunch time.
We have Miss Chapman, Miss Khan and Miss Wright as TA who work very hard. I am the short teacher, with purple, blue and sometimes green hair. I love Minions, Harry Potter and lots and lots of cups of tea! I love cooking and baking and can be found Wednesday after school in the KS1 dinning hall. I will also be holding another Harry Potter evening and will be sending the details out soon!
3H
Hello I'm Miss Hitchin, I'm hard to miss as I have quite bright hair! I teach 3H alongside our teaching assistants who are: Miss McCarthy (Mon), Mr Fyffe Hardy (Tues all day and Wednesday am) and Miss Balchin (Wednesday pm and all day Thursday and Friday). When I'm not teaching and enjoy running and have run a number of races including this year's Robin Hood Marathon, I like having tea and cake with my mum and playing with my cats Monty and Esme. I'm quite friendly so feel free to say hello next time you are passing.
Hi, we are Miss. McGovern and Mrs. Cosslett and we are absolutely delighted to be teaching Year 3/ 4 this year. We are very lucky indeed to have Miss. Lancaster as our fabulous Teaching Assistant this year. We love visitors so please pop in and say hello next time you are passing- we hope to see you soon!
4B
Hi all, I am Mr Brand and this is my second year teaching Year 4 at Seely. This year I am fortunate to have Mrs Armstrong working the first half of the week and Mr Ffye-Hardy for the second half. We also have Mrs Stainsby and Miss Chapman who work 1-2-1 with a child.
4KS
Hi, We are Ms Khan and Mrs Spencer. Welcome to 4KS. We are delighted to have Miss Kent as our wonderful Teaching Assistant this year. Pop along and say Hello! as the classroom door is always open.
Summer 2017
This term has already been a busy on. Our topic has been the Egyptians and all the children had a fabulous day dressing up and learning more about the Egyptian way of life. The children experienced some of the following activities...
Mummification - the children used toilet roll to make each other into mummies.
Tutankhamun - the children found out information about who Tutankhamun was and who discovered his tomb. They also made there own headdress.
Artefacts - The children were able to look at and handle and talk about artefacts
Hieroglyphics - the children talk about what hieroglyphics were and wrote their name using hieroglyphics.
Pyramids - the children looked closely at pictures of pyramids and learnt about how and why they were build and had the opportunity to use building blocks to make their own pyramids.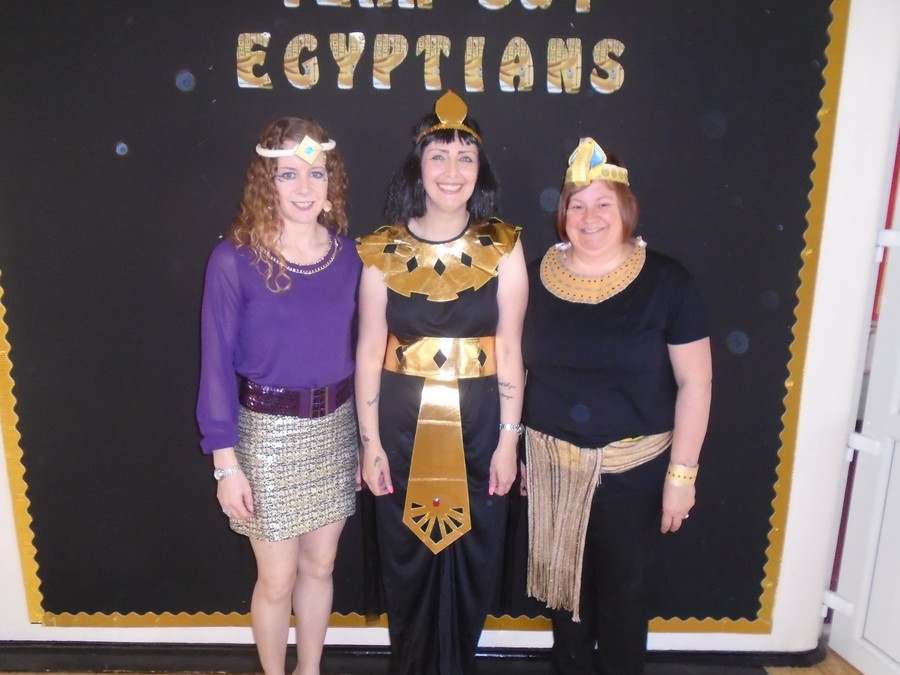 Literacy
Year 4
So far this term we have been learning how to write persuasive letters and playscripts. Next term we will be writing adventure stories and Nonsense poems.
Maths
Year 4
In maths the year 4 children have been looking at shape, symmetry, angles, measure, position and direction.
Next Term we will be looking at Perimeter and area and statistics.
Science
In Science we have been learning about how plants grow and we dissected a plant and labelled the different parts.
Next term we will be looking at Animals, Skeletons & Nutrition. If you have any resources or information the children can share please bring it into school.
ICT
The children have really enjoyed the work we have been doing on Scratch. They have learnt how to write a script for a sprite and next term they will be making their own games.
PE
Net term we will be focusing on Team Games and Athletic Activities and preparing for sports day.